Joomla Tutorial for Version 1.5
Page 1 of 16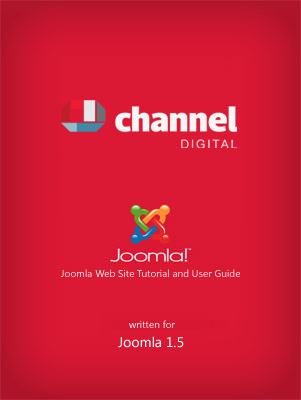 Channel Digital's Web Site Tutorial and User Guide for the "Joomla" Content Management System is designed to help beginners understand how to use what is arguably the world's most popular open source CMS software.
The purpose of this guide is to give new users a basic set of operating instructions to help maintain a Joomla website on a day-to-day basis, showing the most important and useful functionality tools within the system. This guide will also shows users how to explore the more advanced features available.
Should you want to become more advanced in your use of Joomla please either talk to us at Channel Digital about further training.
In the broadest terms, a Content Management System (CMS) allows the administrator of a web site to maintain and update its content on a routine basis without having to ask a web developer to do the work. This not only makes it cheaper to maintain the site after it has been developed, but by regularly updating your own content you should help your site remain interesting, relevant and attractive to visitors and search engines alike.