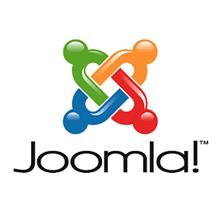 Channel Digital can provide tailored Joomla training courses to help you navigate your way around your Joomla Content Managed Website and become an effective manager of your own website.
Our web development team are experts in Joomla (as well other other CMS software), and they are delighted to be able to share their knowledge and skills through individual tutorials, group seminars and extended courses if you need really in depth training. Because they use these systems on a daily basis, their knowledge is always current and they can take you through what is best practice.
We design all of our courses around your own requirements, to ensure you gain a complete understanding of what you need to know. We are happy to work with individual members of staff or a whole group, and can cover any aspect of digital training - specifically designed around your own website.
We are always happy to discuss any further digital training requirements you have.
Below is an example of a recent training course delivered by one of our team to a client wanting training for a new employee to get them up to speed on Joomla as quickly as possible:
Course syllabus:
Joomla! set up
1. Selecting your hosting environment
2. Installation and configuration
3. Moving your site from A to B
4. Updating your site
Core concepts… what are they?
1. The content structure
2. Templates
3. Menu links
4. Components
5. Modules
6. Plugins
7. Text editors
8. Permissions
SEO for Joomla
1. Search Engine Friendly URLs
2. XML sitemap
3. Internal linking structures
4. Meta data and page titles
5. Social Media integration
6. Email marketing using Joomla!
Performance & Security
1. Keeping your site running fast
2. Tips and tricks for keeping your web site is secure
3. Backups
4. Top 10 Newbies mistakes
Extending Joomla
1. Making best use of the extensions directory
2. Community
3. Directory
4. Shopping Cart
5. Administration
6. Blogging
7. Multi Language
8. Customisation and using your own code
Integration with other sites and systems
1. Unified log-in
2. Forums
3. Carts
4. Accounts
Review of major Joomla sites – what works and new ideas
Many thanks for the hugely interesting and informative day. From a zero base I now have a good grasp of Joomla basics and what I need to do to get up to speed on real sites