How to attract customers with your free google business listing


A very powerful free tool for your business is your Google My Business listing. Being right at the heart of Google itself, it is an essential ranking signal for local SEO and when you gain some of those magical 5* reviews, it will help attract new clients to your business.
What is Google My Business?
A free resource that allows you to manage your online presence throughout Google Local results in a comprehensive manner. This presence includes your business details within search and on Google Maps. You can add a myriad of details to your listing including opening hours, images and videos and contact details. You can interact with your customers by responding to their reviews, you can add content to share, information about your products and use your listing to launch adverts.
How do I get started?
If you do not already have a listing, your first step is to create one here.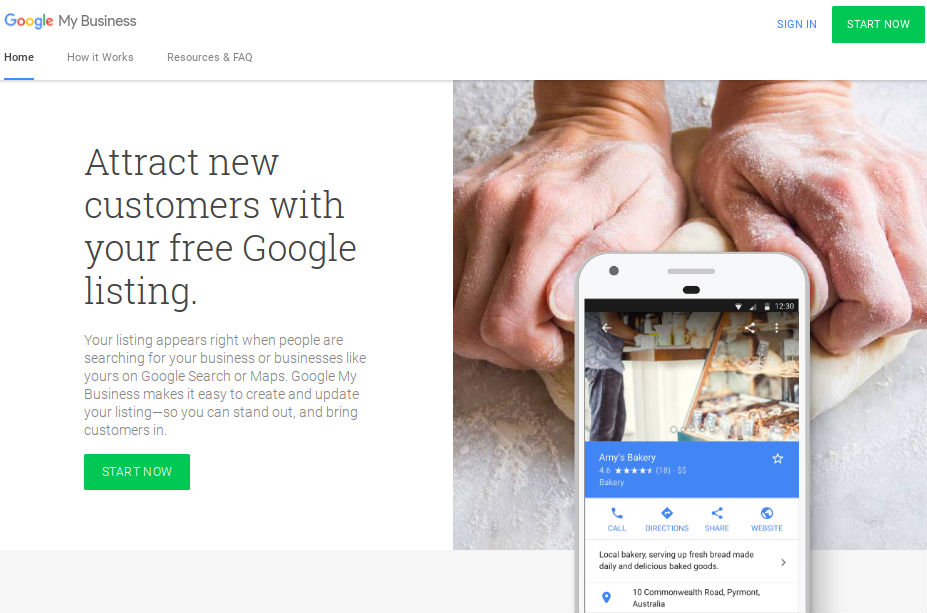 How to optimise your listing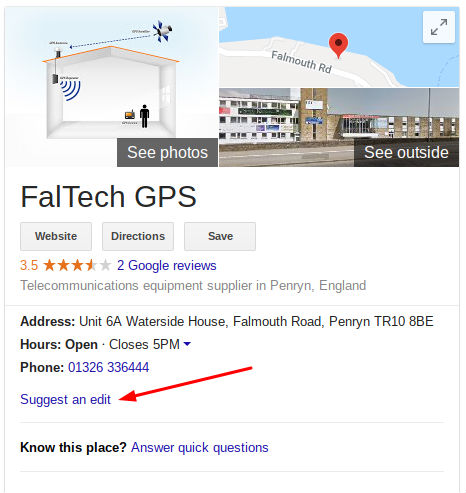 Google have some comprehensive guidelines which will help you with the set up and verification of your listing.
Be thorough with all your details, this will be rewarded in the Google rankings algorithms. There are some comprehensive guidelines which will help you with the set up and verification of your listing.
In addition to the standard information, you can share details about your events, services and the latest information from your business. These can be very powerful for your listing, more details about how to make the most of it can be found here.
Be aware, anyone else can add details to your listing. As you can see from the image shown Google encourages users to suggest edits to your listing. If someone adds an edit, as the verified owner of the listing, you should get an alert. Make sure you are set up to recieve these alerts either by email or using the Google My Business app on your phone.
Consistency of Citations and NAP
One of the algorithms used by Google is how consistent your NAP (name, addresss and phone number) is online. Having even the smallest differences can have a negative impact on your rankings. As you build up your citations online, ensure they are 100% consistent. If you are unsure about what is already listed online, I recommend using Bright Local, whose 14 day free trial is a good place to start.
Google My Business Reviews
Once you have filled out your listing with all the details you can, the top priority is to get some reviews. These will be clearly seen on your listing and can have a powerful effect on both your rankings and click through rates. We have seen some dramatic increases in click through rates in our client accounts with only a few 5 star reviews added onto their listing. This is backed up by the Bright Local Consumer Review which found that:
97% of consumers looked online for local businesses in 2017, with 12% looking for a local business online every day
85% of consumers trust online reviews as much as personal recommendations
Positive reviews make 73% of consumers trust a local business more
How to get those valuable 5* reviews:
Google My Business encourage you to ask for reviews from your customers, but ensure you follow their guidelines. If you step outside of these of guidelines your reviews may be removed.
Many people, when asked, will happily leave you a review. To make this easy for them to do, we suggest sending an email with a link that takes them straight to your business listing review area. To do this you will need to generate a link for your listing:
Visit Google Places API.


Add your business information in the 'Enter a location' field above the map.


Click on your name:


Your Place ID will appear below your business name:


Our link looks like this: https://search.google.com/local/writereview?placeid=ChIJ45sWEW0ja0gRIo07XOR1rto. When you click on this link it will take you straight to the location to write a review.


This is quite a long URL so you can shorten it using a URL shortener such as Bitly or googles own URL shortener.


Share this link with your clients and ask for a review.
What about bad reviews?
This is a very regular question but it is not something you should fear. One or two bad reviews will not affect your business. In fact we had one client who came to us a number of years ago about a bad review on a prominent forum about their business. We addressed the issue in a very upfront and honest way, explained the situation clearly and engaged with the complaint. As a result of this our client has received a number of business enquiries from this particular online presence. If you keep providing a good service and wow your clients, those rare bad reviews will be far outweighed by the positive reviews.
Get alerts when someone writes a review
Make sure you are aware of what is going on by getting email alerts if someone writes a new review for your business. Respond and thank them when they do, or address any issues or points raised. You can update your settings to change your notifications here.
Or download Google My Business to your phone. To download this for an android phone visit the Google Play store and for Apple phone the App Store.
This will alert you if you have any reviews that need responding too in a timely manner and inform you of any updates that come through that you can take advantage off.
Local SEO and further help
There is a myriad of other techniques that you can use to help rank for local search on your website. If you would llike further help with this area please contact us for a chat. We would love to help.