RNLI - Royal National Lifeboat Institution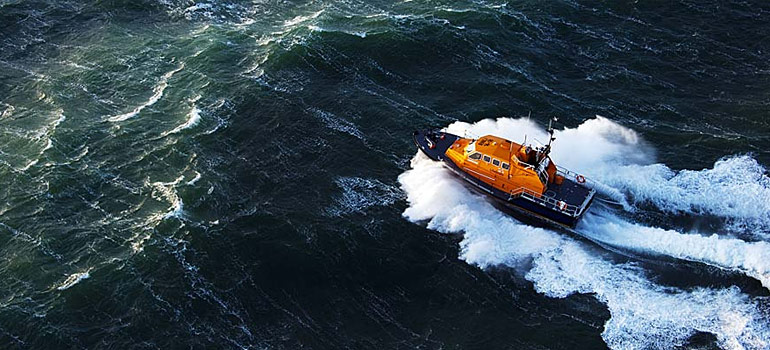 The RNLI based in Falmouth is funded by charitable donations, the lifeboat crews and lifeguards of the Royal National Lifeboat Institution have saved at least 140000 lives at sea since 1824.
Now this one is close to home, and a great presentation this morning by Dave Nicholl of the Falmouth RNLI (Royal National Lifeboat Institution) of course, brought it home to me again about the great work that this charity has been doing for well over 150 years.
As a sailor this may well effect me, but it is important to all of us - we all like to go to the beach - and for several years now the RNLI has been responsible for saving the lives of hundreds of holiday makers each year since they took over the responsibility for running the surf lifesaving and beach lifeguards all round the country.
Apparently they patrol 87 beaches here in Cornwall alone, and only last week they brought in some 30 swimmers in 15 minutes, as the rip tide at Perranporth started sweeping large numbers of bathers and surfers out to sea. Its still amazing to think that the charity is staffed by volunteers, and those guys put their lives at risk without pay to save other people's being on call 24/7 all year round.
Please visit the RNLI lifeboat charity web site here.