Anna Barrington - Digital Manager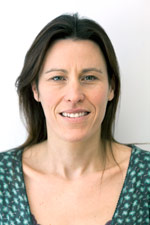 Anna Barrington is a founding director of Channel Digital. Now based in London Anna's skills are Digital Marketing, SEO, content creation and social media.
She's an experienced account manager and has worked with large corporates including Lion in New Zealand where she lived for several years before returning to her home in Cornwall in 2006. When not at work Anna is a force to be reckoned with in Truro Ladies Hockey team, has sailed across the Pacific and Atlantic Ocean and competed at top level equestrian three day events.
Email Anna: This email address is being protected from spambots. You need JavaScript enabled to view it.
Find Anna on: