Two new sites launched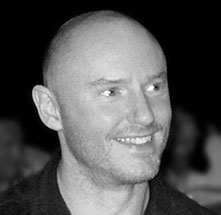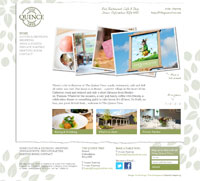 By Peter Graves
We've been very happy in quick succession this week to launch two brand new web sites, working in partnership with Trunk Design.
The Quince tree is a pub, restaurant, cafe and bar in Stonor near Henley, the venue is absolutely brand new and has been refurbished from the ground up to be one of the best fine dining locations in the Home Counties. James DeVille from Trunk has provided the graphic design and inspiration, but the team here have provided a little inspiration of their own in the background. Andy's work on the extremely funky image galleries (see the jumpy lopsided images on most pages of the web site) has been superb, and we have also been very happy with a number of aspects of the site, the little image galleries combined with menus, and the slick restaurant menus in lightboxes come to mind.
Please have a look at the site on: http://www.thequincetree.com/ or go along for a coffee or a meal, we think you'll find it a delight!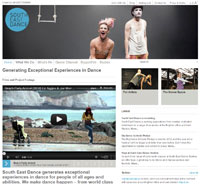 Secondly and also in partnership with Trunk Design, we have been delighted to launch the new web site for South East Dance, the Brighton-based dance Hub. Again the team from South East Dance have been a delight to work with, the site features a range of delights, including:
Great use of SED's dance videos with a bespoke Javascript Video Gallery
Another bespoke video gallery on the interior pages with Youtube videos, thumbnails, and some additional information.
Email marketing newsletter integrated with the web site.
A bespoke listing for dance classes and events: http://www.southeastdance.org.uk/our-diary/our-diary.html
User-submission of dance and related events.
A simple shopping cart with Paypal checkout.
Donations and Social Media integration
That's enough of the tecchie stuff, the main thing is just to use and enjoy the web site, and have a look at their fantastic dance work and videos!
http://www.southeastdance.org.uk
We wish both The Quince Tree and South East Dance the best with their new sites.