Geo-targeting on an ecommerce website. The pros and cons.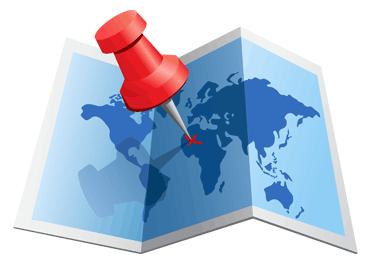 What are the various uses for geo-targeting and how do you go about installing it? In this blog post I hope to answer these questions.
Clearly for any website to be successful, one of the most basic requirements is for the correct content to be served to the correct people in the correct territory.
This is even more critical for an ecommerce site where currencies, delivery charges and the like need to be targeted at the correct audience.
At its most simplistic, it's quite possible that you have an ecommerce website based in (for example) the UK and do not want visitors from any other country to find the site as you cannot fulfil their orders. Here, you'll find the domain name system and Google are your friends.
Target your website - How to get started
Firstly, the use of a country specific domain such as .co.uk tells Google that you are based in the UK and looking for UK traffic.


Secondly, Google Webmaster Tools is a console that enables you to tell Google specific details about your website. So you can specify the geographic territory you want to receive traffic from, in this case the UK. Google will then use this information to geo-target your website at the appropriate country and ensure that you don't receive irrelevant traffic from territories other than this.


You can also set your geo-targeting by IP address. This recognises the country of origin of a visitor by their IP address and serves them content based on this. So, somebody based in France visiting an international website will be served content in French with pricing in Euros and the appropriate shipping costs based on the webservers knowledge of the fact that they are searching from a France based IP address.

This is not completely infallible as it is quite possible that a user searching from a French IP address will actually be a German, based in Germany, who just happens to use a French ISP. But generally speaking it's a fairly accurate way of ensuring that a website doesn't serve geographically incorrect content to users, which can be both annoying to the user and use up bandwidth from irrelevant visitors.
Geo-targeted advertsing
There are also many advertising platforms that enable you to geo-target traffic to your site effectively.
The most popular of these is Google Adwords, which enables you to select precisely which territories you want your advertising to appear in – pure geo-targeting to maximise your advertising return on investment.
Other platforms, including the likes of Amazon, ebay and the affiliate networks, allow you to do the same. This means that for an ecommerce site with a defined territorial reach, there is no need to waste advertising spend on acquiring irrelevant traffic.
Putting it all together
Overall, there are numerous ways to ensure that a website only receives traffic from the correct territories, and the combination of these is reasonably effective in ensuring that your website attracts traffic from the correct sources.
There is one final alternative that I haven't mentioned though, but is probably the most basic and most effective of all measures for filtering out users – language. If a site has content in (for example) the French language, it is highly likely that it will mainly attract people searching in French. If it does acquire traffic from other territories, it's highly unlikely to convert.
The upshot of all of this is that it is now actually relatively easy to geo-target an ecommerce site effectively.
This is one of the key areas where online has progressed over the years, largely eradicating what was once a challenging problem but has now become something that is handled through the basic set up of a well delivered and well managed ecommerce website.