Internet Explorer 9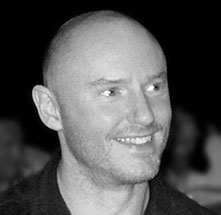 Internet Explorer 9 was launched in 2012 and has caused some problems for a number of websites. Here are some of our findings and fixes.
Website displays blank or only partial content
If this is a problem you are getting, then the chances are that you will have Helvetica first in your CSS font stack, and the Helvetica Adobe Type 1 font format installed.
You can test if this is the problem by putting Arial before Helvetica in your font stack.
The fix
If this is the case, then remove the Helvetica Type 1 font, and install the OpenType version.
If this doesn't fix it, check other fonts in your CSS stack that might be Adobe Type 1 fonts installed on your computer, then simply remove the offending fonts.
The explanation (in brief)
There is a much more detailed explanation of this particular IE9 bug and how it came about, involving Adobe's development of the Type 1 font in the 1980s which led to thousands of fonts being developed in this format.
The two most popular with developers were Helvetica and Times, which ended up being used across many many websites because they look good. All this was great, until Windows 7 introduced a new font rendering technology called DirectWrite, which doesn't support Adobe Type 1 fonts. So using any of these new fonts on a website would mean that they couldn't load in IE9.
So the bottom line is that you should not use Type 1 fonts to create websites but instead should consider uninstalling them completely.