Joomla 1.5 and Virtuemart Solutions payment gateways License support dropped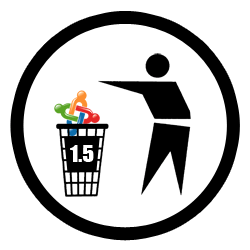 As of July 2014 the popular payment gateway plugin developer Virtuemart Solutions has terminated its support for anyone using their extensions, and whilst the current versions of Joomla and Virtuemart (2.5.x and 2.x respectively) will continue to work with their payment gateway plugins, unfortunately older Joomla 1.5 sites using extensions by Virtuemart Solutions will no longer work.
At Channel we have been fans of the Virtuemart Solutions extensions as affordable and reliable methods of integration for our clients' online shops and payment gateways, such as Sagepay and Worldpay.
Whilst we encourage our customers to keep their websites up to date, some of our customers still running Joomla 1.5 sites were unfortunately affected by this termination of service for which we had to move quickly to develop a patch to mitigate any disruption in the taking of online payments. We were very pleased to be able to roll out this patch on the same day of the termination following some very speedy coding by our lead developer Tim, so hats off to him!
If you have a Joomla 1.5 site that is using a Virtuemart Solutions product and have been effected by this issue, then please do get in touch with us and we can help you find a fix for your product, we already have patches available for the Sagepay VSP forms and Worldpay gateway plugins so we can help you resolve those instantly.
Similarly, if you are still running a Joomla 1.5 website and would like any help and advice in updating that then just give one of the team here at Channel a call and we'll be happy to help.
Happy Joomlaing!