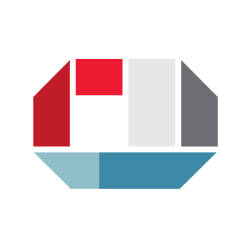 Channel are looking for a web developer, particularly with experience in Joomla and Wordpress, to become part of our team.
With new projects coming along and existing clients to grow and look after, nothing is as important as your approach to high quality, detailed work, and your ability to communicate clearly and consistently with clients.
It's our objective to fully understand all our clients needs for their web work to make sure it really works for them - so you must too.
Up to date skills are at the heart of what we do, so you'll always be picking them up, and will always want to be at the forefront of web technology.
Working for Channel
We pride ourself on being a very people centred company. Having a happy team and satisfied clients is our top priority. Based in beautiful Cornwall, it is the ideal place to enjoy a good work life balance.
In exchange you get a competitive package, benefits, flexible working patterns, a really diverse and interesting group of clients to work for and a team that works closely together with a real commitment to our clients. Our offices are also dog friendly.
Skills sets we are looking for include:
Technical coding skills relating to web design and development - PHP, CSS, HTML5, JavaScript.
Experience of using, configuring, optimising, and custom coding in WordPress and / or Joomla.
Have a creative eye, with experience of Photoshop and / or Illustrator (or similar graphics programs).
High levels of literacy, with the ability to write a great web page or email.
Team working - communication and collabration with the team.
A desire to develop your skills and career.
A penchant for delivering web work with tangible marketing results. Some exposure to SEO, Email Marketing, or Social Media Marketing would be beneficial.
Any experience of MySQL, UIKit or Bootstrap frameworks, practical application of UX / UI, and coding with APIs would be advantageous, as would experience of Shopify and Squarespace.
Flexible for the right applicant:
Whilst all the above skills sets are desirable, you may have strengths in some areas and less experience in others - and that is ok! We are keen to get the right person on board and are very happy to support you in developing and improving your skill set. There are always new things to learn and having an inquisitive mind and can do attitude is a top priority.
Whether you're an experienced developer, a front-end designer interested in learning back-end skills, or recently graduated and eager to get some experience in the industry, we are keen to hear from you. Part-time workers are also encouraged to apply.
Please send your CV and cover letter to Alison on This email address is being protected from spambots. You need JavaScript enabled to view it..