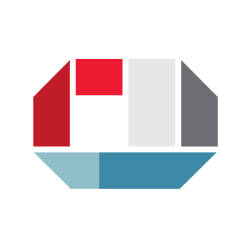 We are looking for an additional Web Designer to join our expanding team. We are an internet marketing and web development company based in Penstraze Business Centre, and we need another highly skilled web designer and designer to help us meet increasing demand for our services.
The role:
Your role will involve both the design and maintenance of mainly content managed websites for our diverse range of clients. At times you will also be working closely with all members of the team, assisting with site changes and technical issues as required. The role also includes an aspect of account management, working closely with clients to deliver them results and help them to achieve their business goals.
Essential knowledge and skills:
You will be an experienced and creative Web Designer, fully competent with HTML, CSS, and Javascript. You will also have experience of, and be adept with open source CMS products Joomla and / or Wordpress. You will be at home in Photoshop or similar graphics packages, with a real creative flair and the ability to produce high quality work that suits a variety of styles and clients.
You will have great people skills enabling you to have fun within our small team, as well as being able to effectively manage client relationships, understand and interpret their needs and requirements, and update them on project progress.

Working within the constraints of project scopes and time limits, you will need to be organised and efficient, and able to plan and prioritise tasks with ease.
Desirable qualities:
Experience of PHP, MySQL, and GitHub / version control is desirable but not essential. Graphic design talent for print as well as web would be advantageous, although not expressly required for this role.
On the net the world is your oyster, and we'd like to know where you are planning to go. This is an expanding company in an expanding market.
Training & Development:
As an innovative company, we like to stay ahead of the game, and to do that we need people who are committed to staying up to date with the latest technologies. Although we are looking for someone with all the skills outlined above, we recognise the ever changing nature of the digital world. You are committed to your own training and development and we will also offer extensive support in this area. You should be similarly keen to learn, and ambitious to progress as a successful Web Designer.
Flexible for the right applicant:
Whilst all the above skills sets are desirable, you may have strengths in some areas and less experience in others - and that is ok! We are keen to get the right person on board and are very happy to support you in developing and improving your skill set. There are always new things to learn and having an inquisitive mind and can do attitude is a top priority.
Whether you're an experienced developer, a front-end designer interested in learning back-end skills, or recently graduated and eager to get some experience in the industry, we are keen to hear from you. Part-time workers are also encouraged to apply.
Please send your CV and cover letter to Alison on This email address is being protected from spambots. You need JavaScript enabled to view it..